The best part of the Service Society here at Miller Street Dance Academy is that our young dancers find organizations that they are excited to help by putting together a service project. There's no better reward than watching a young dancer show passion through giving to others in need.
Last year, one of our students learned about areas around the world that didn't have water in one of her lessons at school. She immediately went into action and teamed up with The Nairobi Dorcas Project.
What is The Nairobi Dorcas Project?
The Nairobi Dorcas Project is a nonprofit organization, started in 2018 by Chris Knaak, that pays school fees for children in Kenya. Ella Allred, a student at Miller Street's Baxter location, lives in the same neighborhood as Chris and shortly after learning that Kenya was without water, she reached out to Chris to see how she could help.
Providing access to water was something beyond the scope of The Nairobi Dorcas Project but with Ella's determination to help and Chris's research, they figured out a way to make it happen if the funds were raised. Chris wanted to show Ella what you can do when you lead with love and follow with excellent effort.
From there, the Water for Kenya service project was born.
How did the Water for Kenya service project help this community?
Once Ella knew that raising money could help fund a water tank in Kenya, she submitted her service project with a goal in mind. Before the project ended, the goal was surpassed. When the word got out that Ella was trying to help other children and families have water, something we are so used to having easy access to, other dancers and dance families were excited to give to the cause.
When Chris Knaak made her trip back to Kenya in August, the water tank was 100% funded by the service project Ella hosted. An 8,000-liter water tank, a water pump, a shower, and a toilet were installed. There was even enough left over to fill the tank with clean water to hold them over before it rained to fill the tank.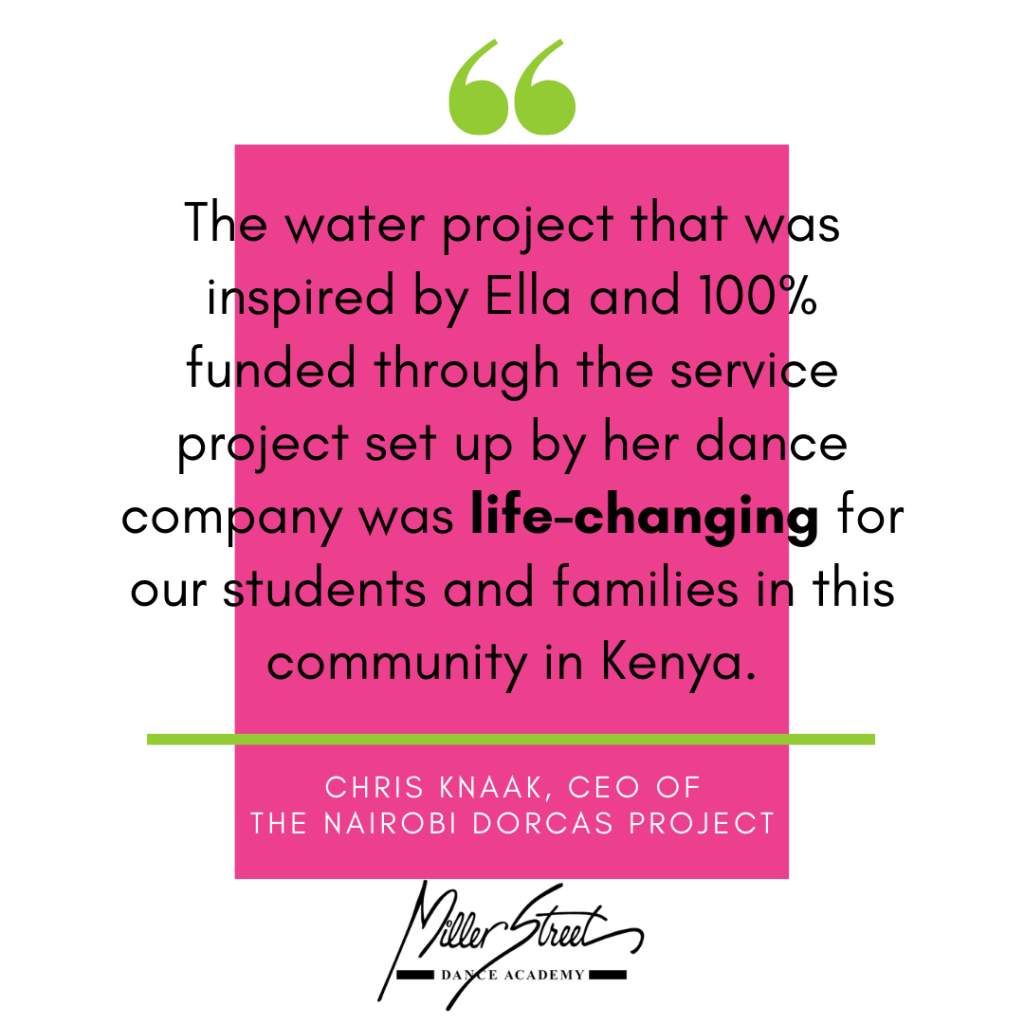 These families now for the first time have access to clean water for drinking, cooking, washing clothes, and showering. Things that are a part of normal everyday life for us. The impact made on these families in Kenya went far beyond just providing water. A mom within this community who helped organize the project decided to name her new baby girl, Ella.
The children and families in Kenya are sincerely grateful to everyone who contributed. They even painted the outside of the exterior wall as their tribute as a surprise.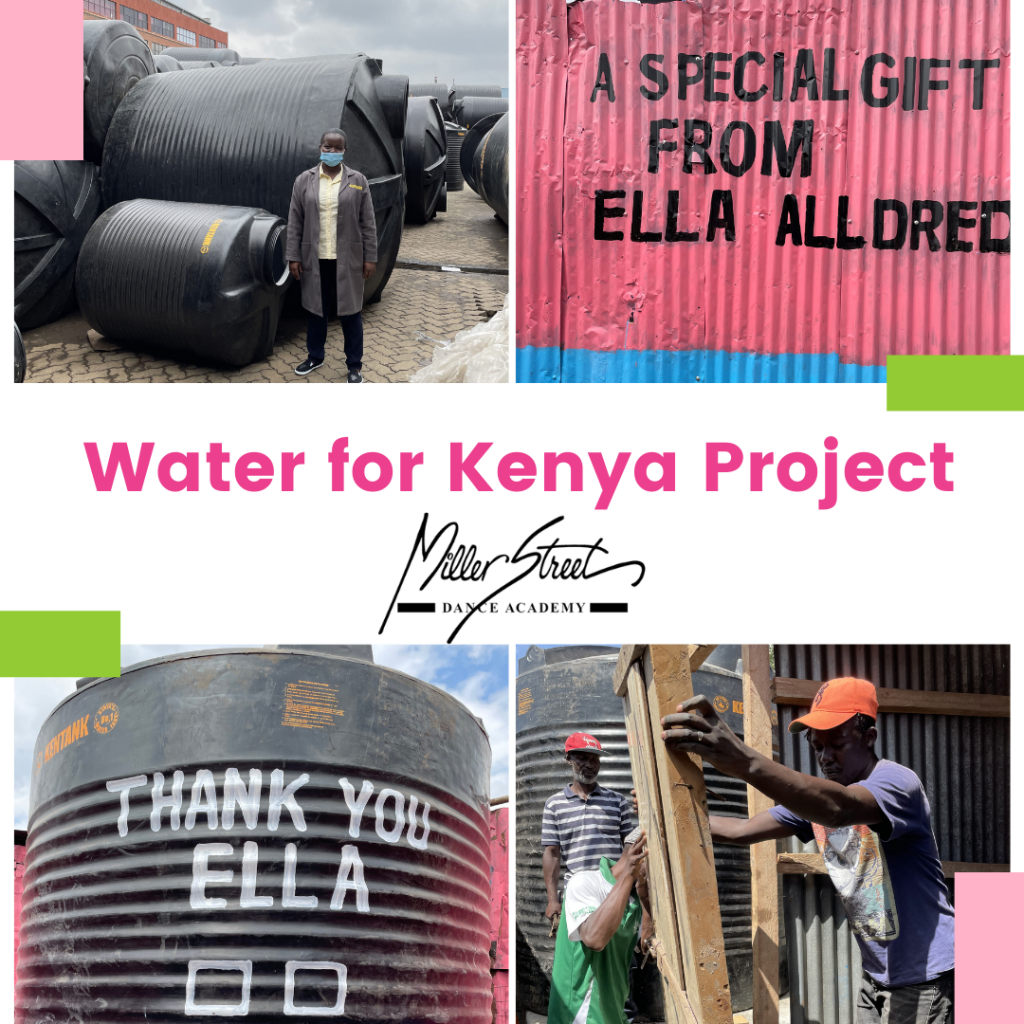 How does the Miller Street Service Society make a difference?
The Service Society and impactful projects like this show that even one dancer, one child, one person can make a difference with enough determination and will. This is one of hundreds service projects that are hosted each year where dancers learn how to help those in need in our local communities and around the world.
If nothing else, we hope this awesome story of a young dancer and her love for others inspires you to give back. Together, we can change the world!
Interested in supporting Miller Street Dance Academy's service society projects? Keep up with both of our locations and their current projects!