Alyson Wright
Providence Director
Jessica O'Keefe
Baxter Director
Gina Smith
Operations Manager
Shae Tuttle
Baxter Office Manager
Laura Glynn
Competition Admin/Office Assistant
Amber Smith
Marketing Coordinator / Office Assistant
Cassie Hildreth
Instructor
Hannah Harshman
Instructor
Ann-Marie Ladnier
Providence Office Manager / Instructor
Meghan O'Planick
Instructor
Mary Katherine Cestrone
Instructor
Brooke Hurtado
Instructor
Kayla Zisa
PC Assistant Director / Instructor
Madeline Badgett
Instructor
Thommie Retter
Instructor
Alexandra Kunis
Instructor
Julee Mae Anderson
Instructor
Calvin Coleman
Instructor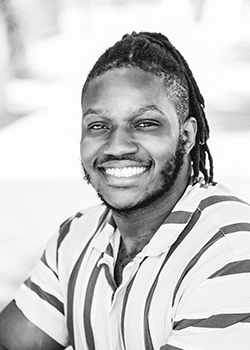 About Calvin Coleman
Calvin Coleman has danced for approximately 9 years. He has trained in Hip Hop, Ballet, Modern, Vintage Jazz, and African Brazilian. Calvin graduated from the University of North Carolina at Charlotte with a Bachelor of Arts in Dance with a concentration in education. He currently teaches at Sedgefield Middle School as a Dance teacher. He looks forward to seeing you in class!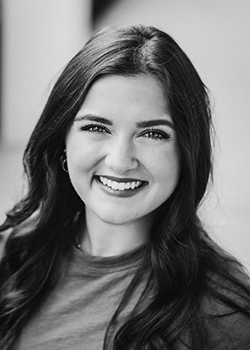 About Abby Harmon
Abby Harmon began dancing at the age of 2, and was a member of Miller Street's competition team for 12 years, where she trained intensively in many genres of dance including ballet, tap, jazz, hiphop, acrobatics, lyrical, contemporary, and modern. Abby attended The University of South Carolina, and was a member of the Carolina Girls Dance Team for four years. During that time, she had the privilege of dancing at the home football games, men's and women's basketball games, and traveling for any bowl games, as well as doing appearances on and off campus. She also competed with her team each year at a collegiate national competition in Daytona Beach, Florida, where her team is 3x National Champions in the D1A Team Performance category. Abby also graduated with a degree in Early Childhood Education, and will begin her teaching career in August as a first grade teacher at Springfield Elementary School. She cannot wait to be back teaching dance at Miller Street!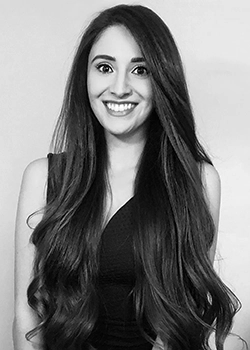 About Amanda Rossi
Amanda Rossi's love of dance started at her hometown dance studio in New Jersey, where she learned a variety of styles and had the opportunity to compete across the US. She was later accepted into the Fine and Performance Arts Center (FPAC) at Howell High School as a dance major.
Amanda graduated from High Point University with her B.A. in Human Resources and minor in Dance. She was a member of the HPU dance team and a student instructor for the High Point Dance Company. She then continued her education at The University of North Carolina Greensboro, where she received her M.A. in Dance Theories and Practices.
She has had the pleasure of performing through Italy with choreographers Janet Lilly and Clarice Young, in the BrightFire Festival (Megan Payne-Charlotte, NC), Emergence: Dance Triangle Project (Durham, NC), and ACDA (Hattiesburg, MS).
Amanda is passionate about inspiring creativity and building confidence in her students. She is thrilled to be joining the Miller Street team!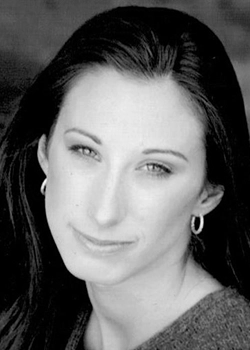 About Liza Coccia
Liza believes it is very important to observe how each student learns and receives information and believes that taking the time to teach proper technique and fundamentals is essential in creating a successful dancer. Liza is a member of Southern Association of Dance Masters, where she is currently Chair and runs the Summer Ballet Forum in addition to being a member of Chicago National Association of Dance Masters. Liza has choreographed pieces to perform at various venues such as Southern Association of Dance Masters and dance competitions. Liza is trained in Tap, Jazz, Ballet, Pointe, Lyrical and Musical Theater. Liza has professionally danced in shows with Carnival Cruise Lines, The Dino Show, Legends in Concert and Shoji Tabuchi Show in Branson, MO. She has been in the movie "21 Grams "and Hallmark's "Christmas at Graceland." She has also performed with the Springfield Muni Opera as Louise Bigelow in Carousel & Eliza the slave in The King and I. She has Judged for the Bravo! Dance Competition as well. Liza lives in Charlotte NC with her husband, her daughter and her dog Jewels
Liza is so happy to be teaching at Miller Street Dance Academy!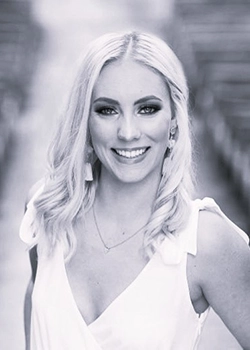 About Megan Raftery
Megan is from Lake Charles, LA and has been dancing since the age of 2. She began her dance training with Glenda Moss studying various styles including ballet, tap, jazz, acrobatics, lyrical, and contemporary for over 15 years. While competing, Megan won numerous scholarships and awards through Dance Masters of America including several acrobatic scholarships from the Louisiana Association of Dance Masters. She attended St. Louis Catholic High School where she was a member of the St. Louis Sweethearts for four years and served as captain her senior year.
Megan attended Louisiana State University where she performed with the LSU Dance Ensemble, was a member of the physical theater club, and received a B.S. in Kinesiology. After graduating, Megan moved to Charlotte where she began performing locally with two dance and circus companies, Caroline Calouche & Co. and Nouveau Sud. She also went on to continue her dance education with Dance Masters of America's Teachers Training School where she received an Associate's Certificate in ballet, tap, and jazz. This year Megan will proudly become a member of the Louisiana Association of Dance Masters. Megan has a special passion for acrobatics and has received her Acrobatic Arts Module One, Module Two, and Hoop Theory certification. On top of her dance education, Megan is also currently pursuing her Doctorate of Physical Therapy from the University of St. Augustine.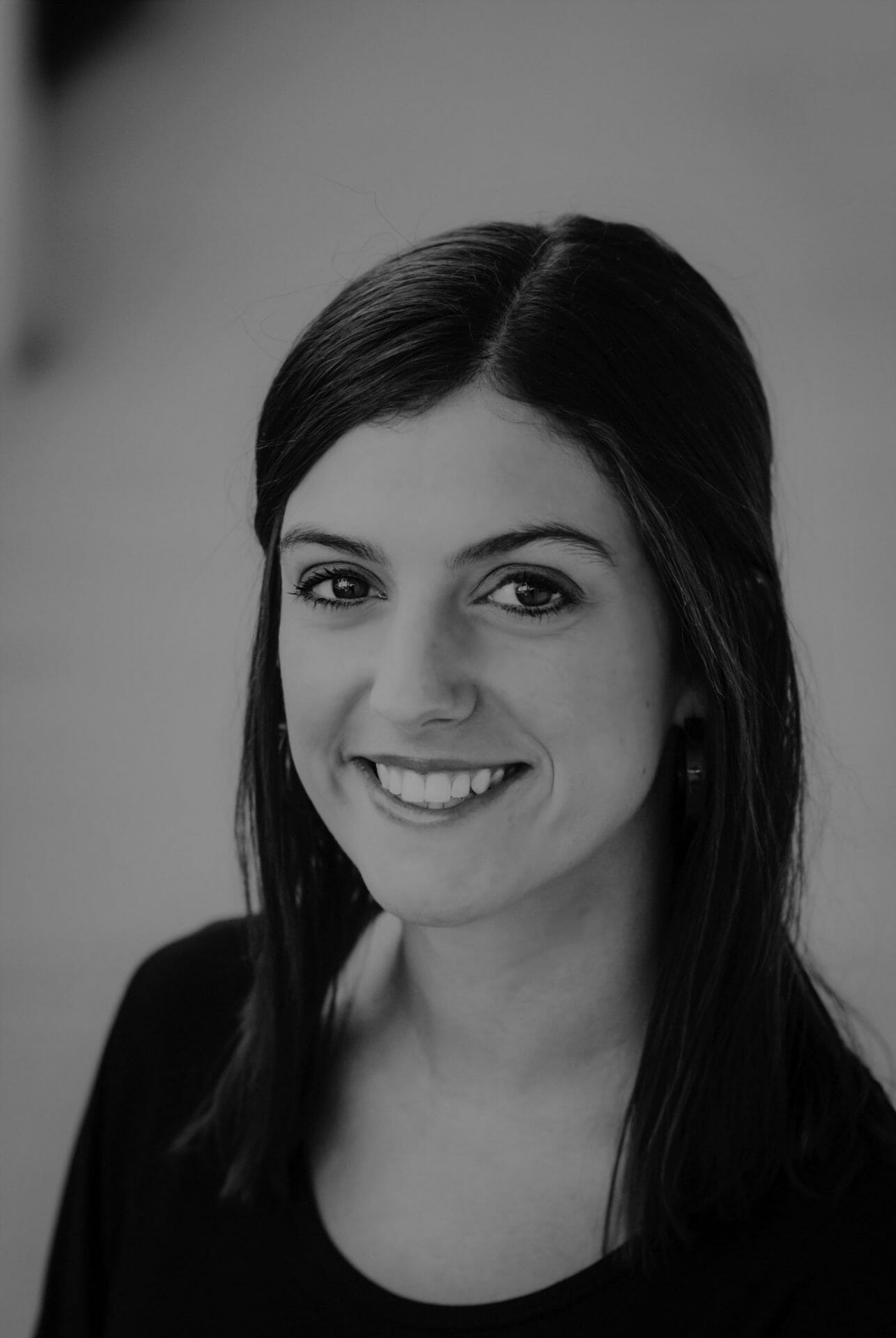 About Lauren Walker
Lauren began dancing at age 2. Her parents always say she was dancing before she could walk! She trained in Charlotte as a company member of a local studio, performing many lead roles and training under professionals from various ballet companies. The foundation of Lauren's training is ballet. However, she trained in many other dance disciplines as well including; contemporary, lyrical, modern, tap, and jazz. Lauren was on the dance team at her high school and worked collaboratively to choreograph many dance pieces. She won the upperclassman dance award for being a distinguished dancer and choreographer at her high school. She continued her studies at the Nutmeg Ballet Conservatory in Connecticut where she trained with their international summer ballet program under the direction of: Victoria Mazzerelli, Tim Melady, Joan Kunsch, Eleanor D'Antuano, and Kate St. Amand. She went on to dance through college on a performance team as she received her BA in Early Childhood Education at the University of South Carolina where she pursued her passion for teaching children and creating positive classroom environments for students. She is now teaching dance at Greenway Park Elementary school where she teaches grades K-5 and gets to share her love for dance with students every day.
Lauren is very passionate about instilling a love for dance in children as well as using dance as a platform to help students gain self-confidence. She believes in the importance of creative movement and knows that expression through dance is one of the greatest gifts a child can have. Lauren is dedicated to inspiring young dancers to dream big and work hard. She is thrilled to be a part of the Miller Street family and is looking forward to dancing with you!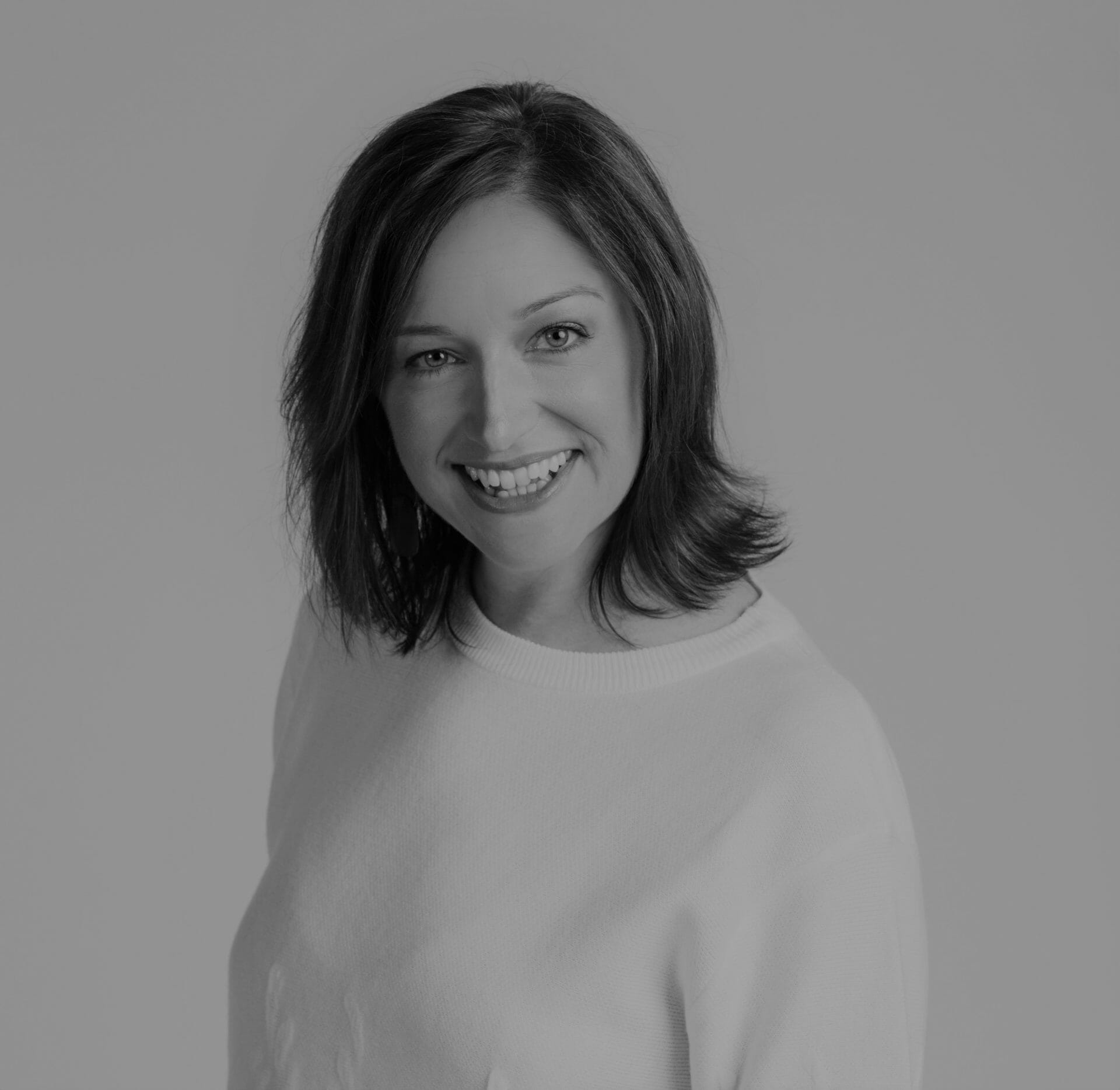 About Becca Retter
Becca Retter is a multi-talented dancer, teacher and choreographer. She is an expert at the Al Gilbert Tap Technique and the nation's leader in pre-school material for your dance studio. She is known for creating the most usable, age-appropriate music and choreography for dance studios with her product Dance Advantage through MusicWorks Unlimited. Her products Dance Adventure and Dance Creation are the perfect solution for any preschool class combining technique and creative movement in a fun, imaginative way. Becca currently teaches for DanceMakers heading up their highly unique and popular convention preschool classes called Camp Dance since 2006. She has also had the pleasure of teaching for Dupree Dance Expos, Dance Masters of America (DMA), Dance Educators of America (DEA), SADM, CNADM, Dance Teacher Connection and Rhee Gold's DanceLife Teacher Conference and Retreat Center.
Becca and her husband, Thommie, teach and produce Broadway workshops through their company, Retter Entertainment. She also co-directs their tap company the NYC Tap Crew. Becca is so excited to join the fabulous faculty at Miller Street Dance Academy! Previously she taught for Classical School of Ballet and Stars of Tomorrow in Long Island, NY. Becca also taught for Retter's Academy of Dance in Los Angeles from 1995-2008 and was co-director of their Pre-School Department, known as The Starlet Academy. Becca has danced on MTV and internationally in Canada, Denmark, Guatemala and Russia. Her love and enthusiasm for dance make her a favorite among students and teachers and she always enjoys sharing her talents.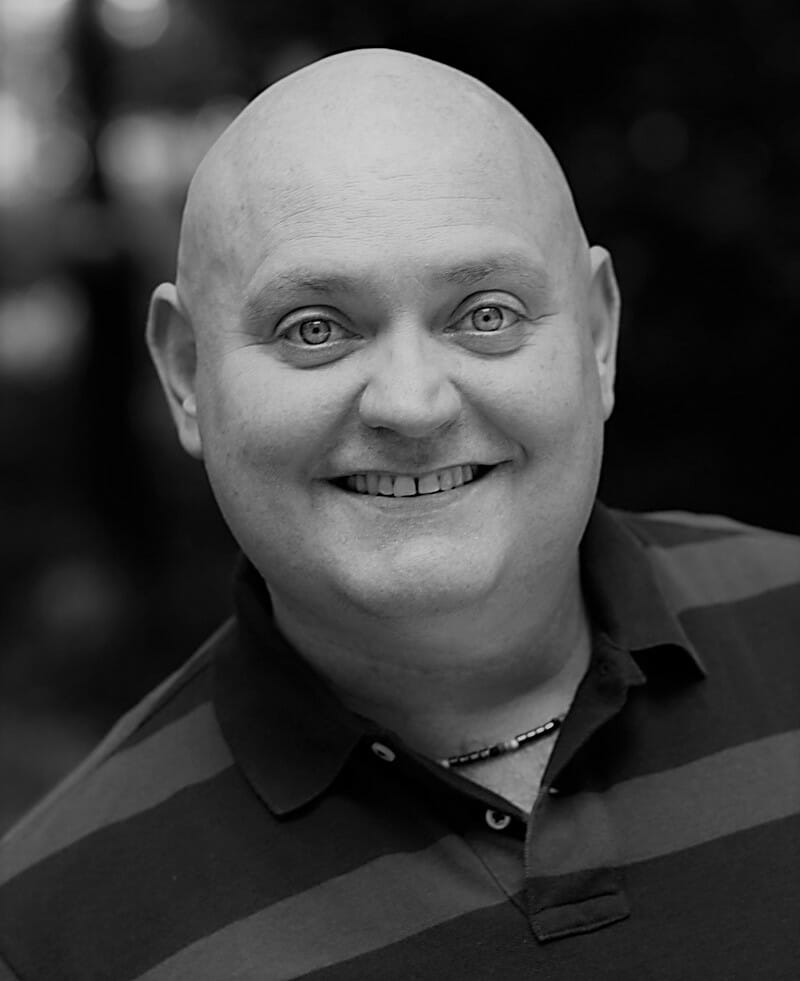 About Thomas Retter
Thommie Retter loves the entertainment business and you will see it shine through in each of his classes at Miller Street Dance Academy. While living a 3 ½ year run on Broadway playing the role of Mr. Braithwaite in Billy Elliot The Musical, Thommie had the thrill of performing for more than 1.5 million enthusiastic theatregoers. With the curtain closed, Thommie has been able to return to his first love, teaching dance. He is director and choreographer for the NYC Tap Crew, a professional teen tap company in NYC. Recently, Thommie had the honor of preparing the one and only Tony Danza for his Broadway show Honeymoon in Vegas and continues to work with Tony on a regular basis. Also, in his arsenal of tap dance celebrities are Isabela Mercer (Dora) Dora The Explorer, Transformers: The Last Knight, Mila Kunis from That 70's Show and Black Swan and Meg Donnelly star of Disney's Zombies / ABC's American Housewife, and Larry Saperstein (Big Red from High School Musical The Musical The Series. Thommie has had students in a variety of Broadway shows including; Anastasia, Annie, Beetlejuice, Billy Elliot, Dr Zhivago, Finding Neverland, Fun Home, Kinky Boots, Macbeth, Matilda, School of Rock, Caroline, Or Change, Trevor The Musical, Mrs. Doubtfire and The Music Man. Thommie also has students involved in the national tours of A Christmas Story, Annie, Beauty And The Beast, Billy Elliot, Kinky Boots, Pippin, The Lion King, The Sound of Music and White Christmas. With his production company, Retter Entertainment, Thommie has produced 13 The Musical and The 25th Annual Putnam County Spelling Bee. Thommie is honored to join the faculty, staff and student body of MSDA and looks forward to meeting and working with you!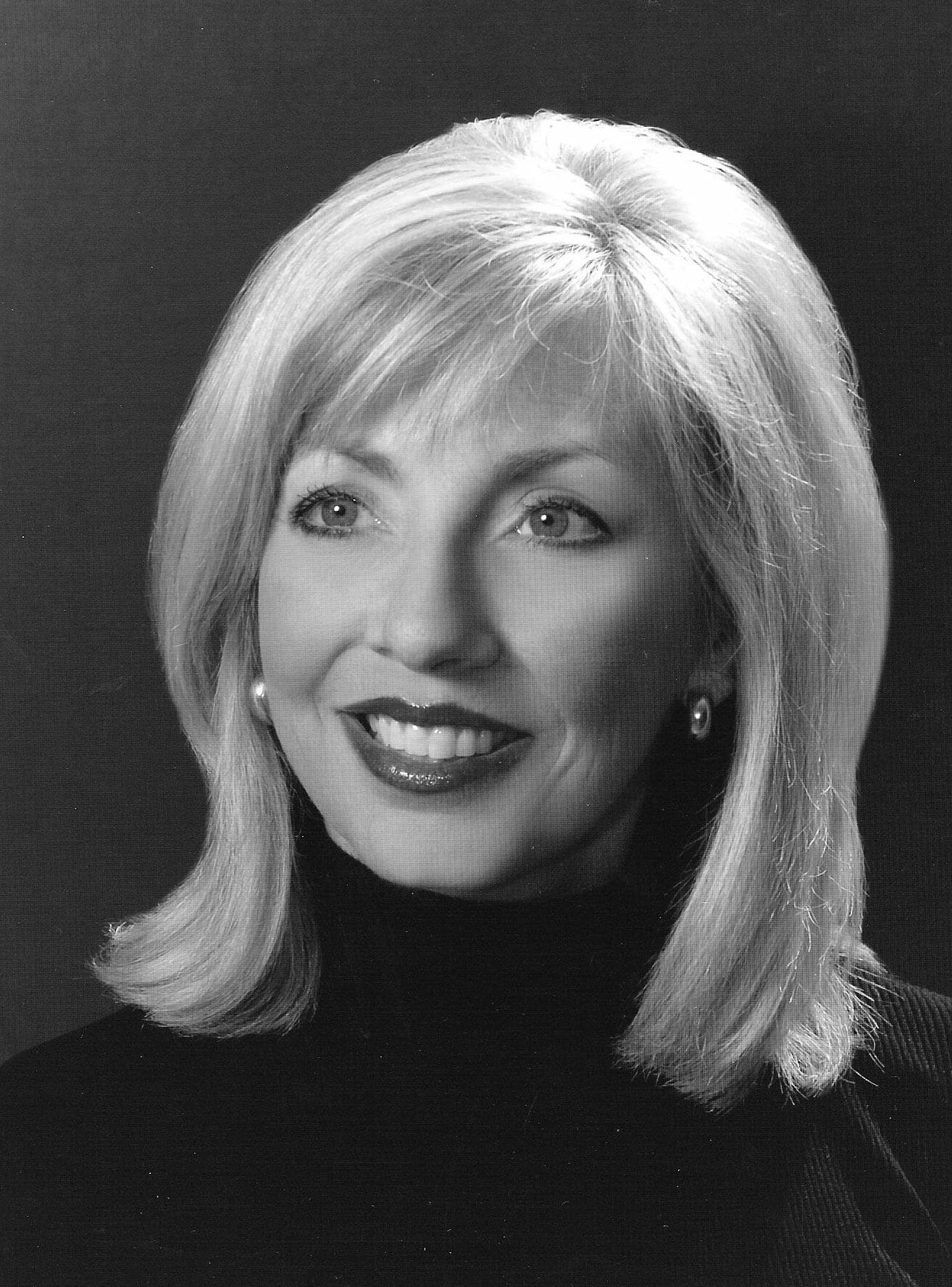 About Karen Deese
Karen Deese graduated Magna Cum Laude from the University of Greensboro with a Bachelor of Fine Arts degree in dance. At UNC-G, and while living in New York City, she studied with Twyla Tharp, Phil Black, Luigi, Gregory Hines, David Howard, Broadway Dance Center, Martha Graham, and Alvin Ailey Dance Companies. In 1977 she opened The Academy of Dance Arts with locations in Mooresville and Statesville, NC. The studio later became known as The Academy of Dance and Fine Arts, Inc. (ADFA).
Over the last 45 years, Karen has been a studio owner and taught thousands of students. Many have held national competition titles, become professional dancers, and dance educators throughout the U.S. and Europe. Several of her former students have been collegiate, NBA, and NFL dancers and cheerleaders. She has trained dancers who have danced in ballet companies such as Nashville, Joffrey, ABT, NYC Ballet, Boston, Milwaukee, Germany Opera, for Ballet Pacifica, and Cirque du Soleil.
Karen was a choreographer and/or dancer with the Miss NC, Miss Virginia, and Miss Mississippi Pageants for over 20 years. She has traveled the world choreographing and directing revue shows for numerous cruise lines including American Hawaii, Crown, Norwegian, Cunard, and Stella Solaris. In 1998 Karen began directing and choreographing Paramount's main theater stage shows in Toronto, Ohio, Richmond, Santa Clara, and Charlotte. In 2002 she was thrilled to receive first and second place at the IAAPA Awards for the most outstanding theme park shows internationally. Winning First Place was her "Graveyard Shift" show in Cincinnati and her "Superstars" show in Toronto received the 2nd place award.
She thoroughly enjoyed being an Artist in Residence at UNC-Charlotte, and on faculty at Mitchell Community College.
For over 25 years, Karen has judged dance competitions on regional and national levels. She has also choreographed opening productions for nationals in Las Vegas and NYC.
Karen has always admired MSDA and is beyond excited to be on staff! She plans to share her passion for dance and hopes to inspire all her students at MSDA to be the best they can be "on and off the stage".
When not dancing, Karen loves spending time with her husband, Larry, her family, and friends.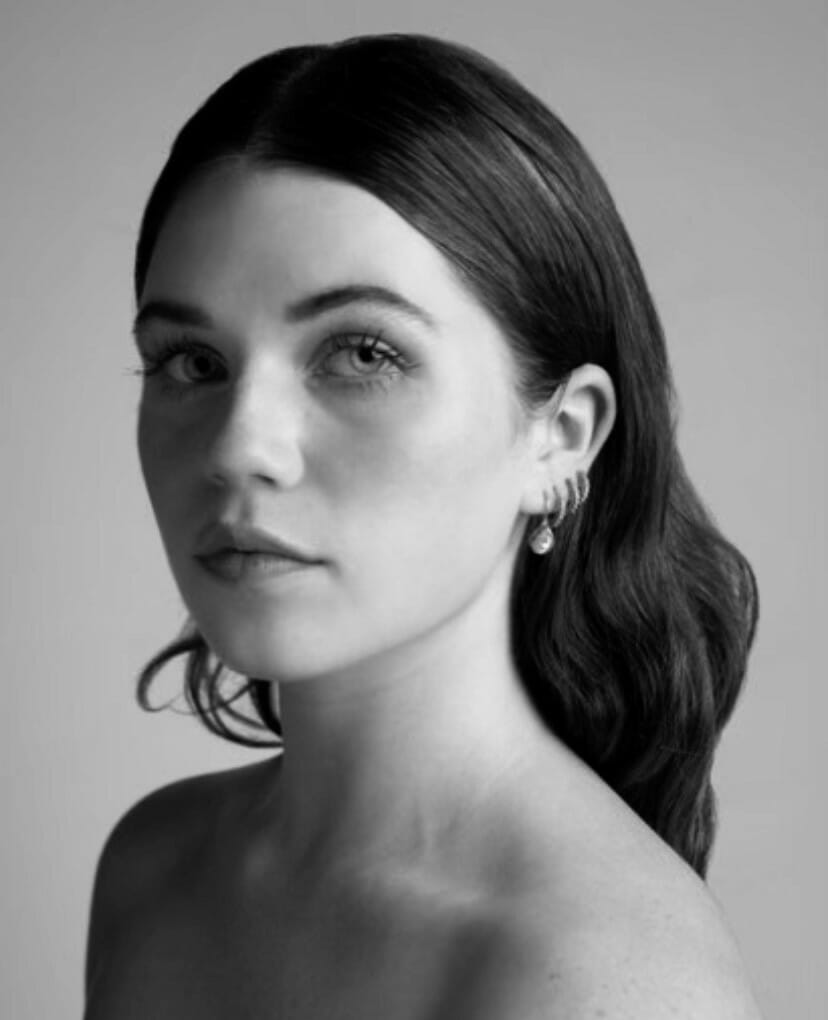 About Madeline Badgett
Madeline Badgett, a native of Charlotte, North Carolina, graduated from SUNY Purchase University in 2022 with a BFA in Dance. Her Purchase performance credits include works by Maiya Redding, Annie Rigney, Hannah Gardner, and Alex Ketley. Additional performance credits include works by Hofesh Schecter, Michaela Taylor, Akram Khan, and Doug Varone. Madeline has attended summer intensives at School of American Ballet, Kirov Academy, Complexions Contemporary Ballet, Alonzo King Lines Contemporary Ballet, Hubbard Street Dance Chicago, and BODYTRAFFIC.
In addition to performing, Madeline has a passion for teaching and choreographing. She has set work and taught masterclasses for many dance studios in the Charlotte area. She enjoys coaching choreography and mentoring students to discover and harness their unique artistic voices within a piece of work. During her adolescence training, Madeline served as rehearsal director during competition season as well as assisting Nutcracker rehearsal. Outside of dance, Madeline enjoys traveling, reading, and spending time outdoors. Madeline is looking forward to this upcoming season with Miller Street Dance Academy!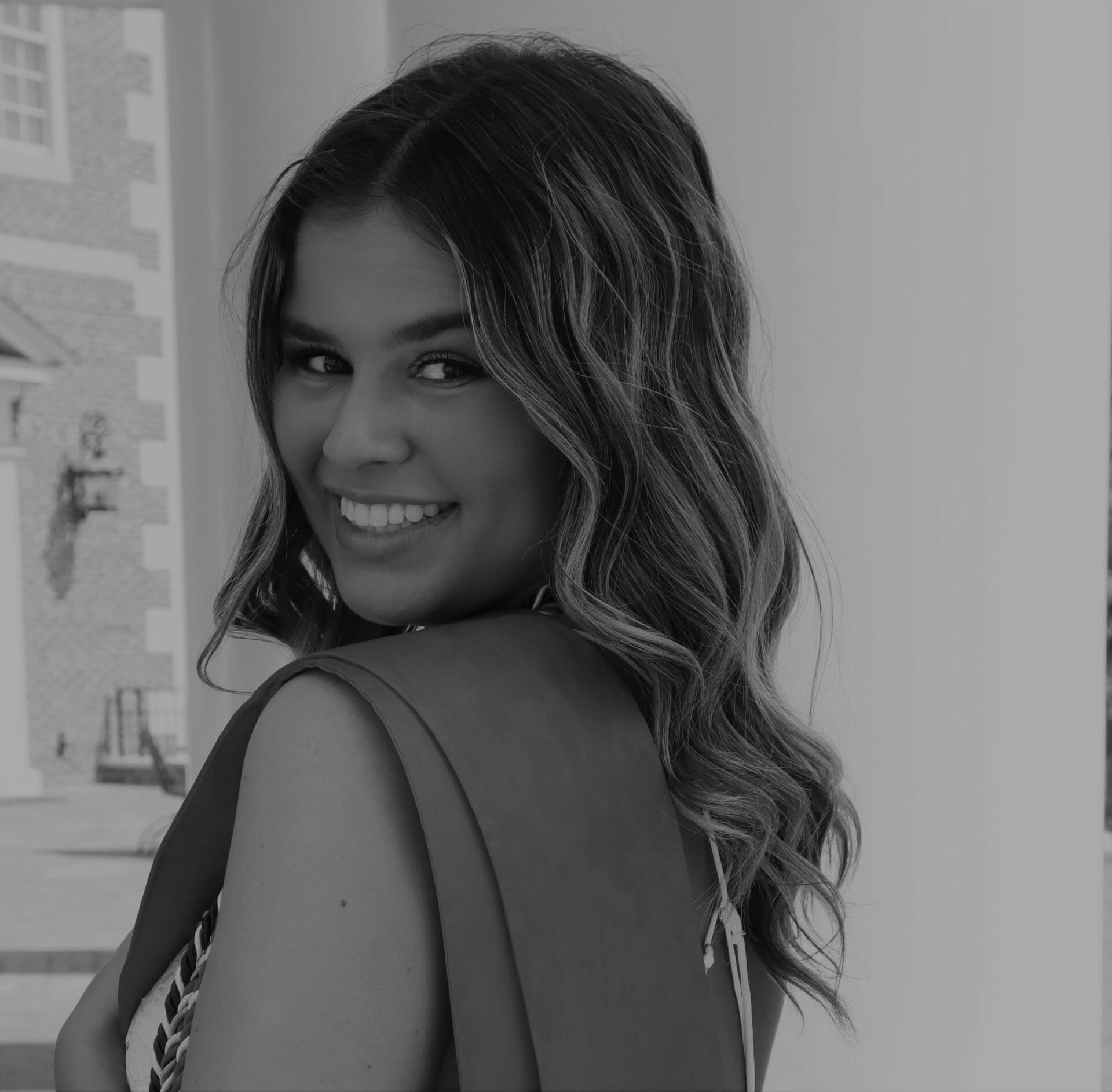 About Kayla Zisa
Kayla started dancing at the age of 4. She danced at the Performing Arts Academy in New Jersey and was part of their competitive team. She trained in ballet, lyrical, jazz, contemporary, acro, hip hop, and tap. She was always proud to learn from one of the principal ballerinas of The Bolshoi Ballet, Yuliya Akopyan. She is grateful to have had the experience to work with some remarkable choreographers and teachers. Some of her best memories were competing at the United States Tournament of Dance, Kids for Kids Dance Competition, American Dance Awards, Starbound and JUMP. Kayla has performed and choreographed for various dance teams. She continued her training and enjoyed dance classes at High Point University. Kayla recently graduated with a degree in strategic communications with minors in marketing and sales. She will be working for Tom James selling custom clothing. Kayla is excited to share her passion for dance at Miller Street Dance Academy!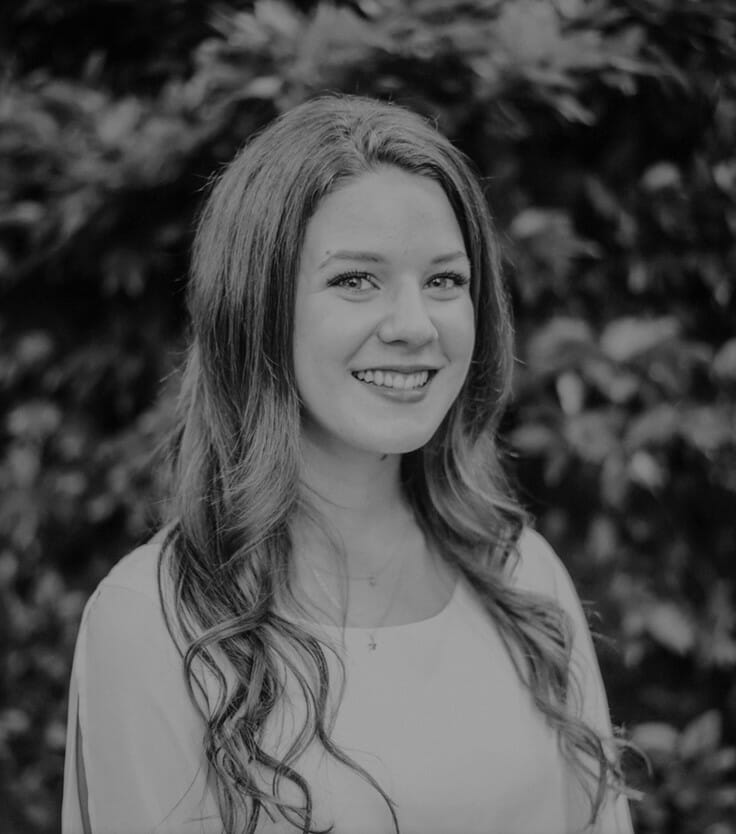 About Tanzley Janik
Miss Tanzley is passionate about dancing and teaching the art form to students of all ages. From youth, Tanzley knew she wanted to perform for others. She worked with groups such as Hutton-Miller and Provident Films before discovering her love for live performance. She has been an active cast member at Narroway Productions since the age of 11. There, she has worn many hats as a dancer, actress, soloist, and animal handler.
Miss Tanzley began her dance education right here at Miller Street. While ballet is her first love, she had the pleasure of joining MSDA's Pre-Professional Program where she trained intensively in many other styles of dance, including tap, jazz, modern, lyrical, contemporary, hip-hop and acrobatics.
Tanzley has been a dance educator since 2016. She believes that the lessons learned in dance classes stretch beyond performance and help students connect with others, gain confidence, and channel creativity. She feels overjoyed to help the next generation develop these skills at Miller Street!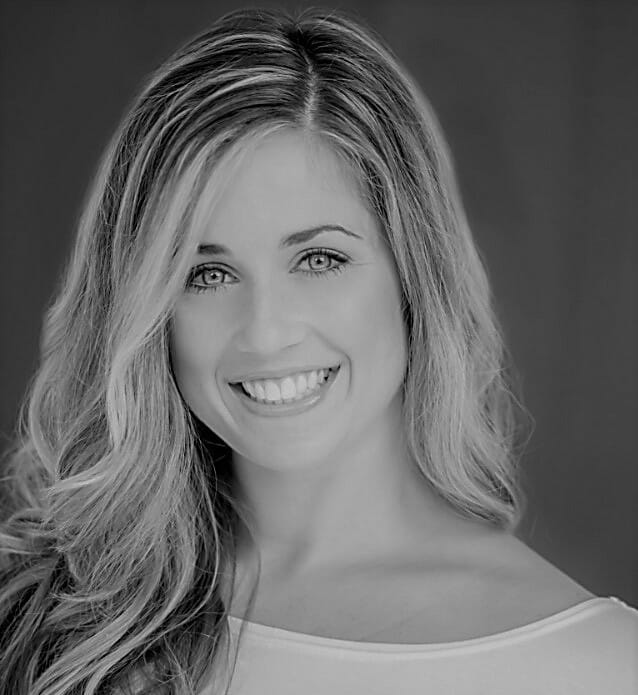 About Cassie Hildreth
Originally from Pittsburgh, Cassie has been dancing since the age of 3 years old. She had the incredible opportunity to attend the Maryen Lorrain Dance Studio and compete with the Abby Lee Miller Dance Company in many regional and national competitions. She then went on to perform with a professional theater company in Pittsburgh called "Stage Right!" where she discovered her love of musical theater. After graduating high school, Cassie was accepted into the Dance program at The University of the Arts in Philadelphia, where she graduated with her Certificate in Fine Arts. After graduation, she moved to New York City to chase her dreams of a professional dance career and was offered the opportunity to perform with The Walt Disney World in Orlando! She performed as a "friend" of Cinderella, danced down Main Street U.S.A in multiple parades, and performed in "Dream Along with Mickey" which was her favorite stage show on property. Next up, she accepted a role as a Principal Dancer with Norwegian Cruise Lines. Dancing on a cruise ship was a teenage dream of hers that she achieved at 26 years old… Never give up!
Cassie has loved teaching all genres of dance for over 10 years, and could not be more thrilled to focus on stage presence and killer technique with the students at Miller Street Dance Academy this year!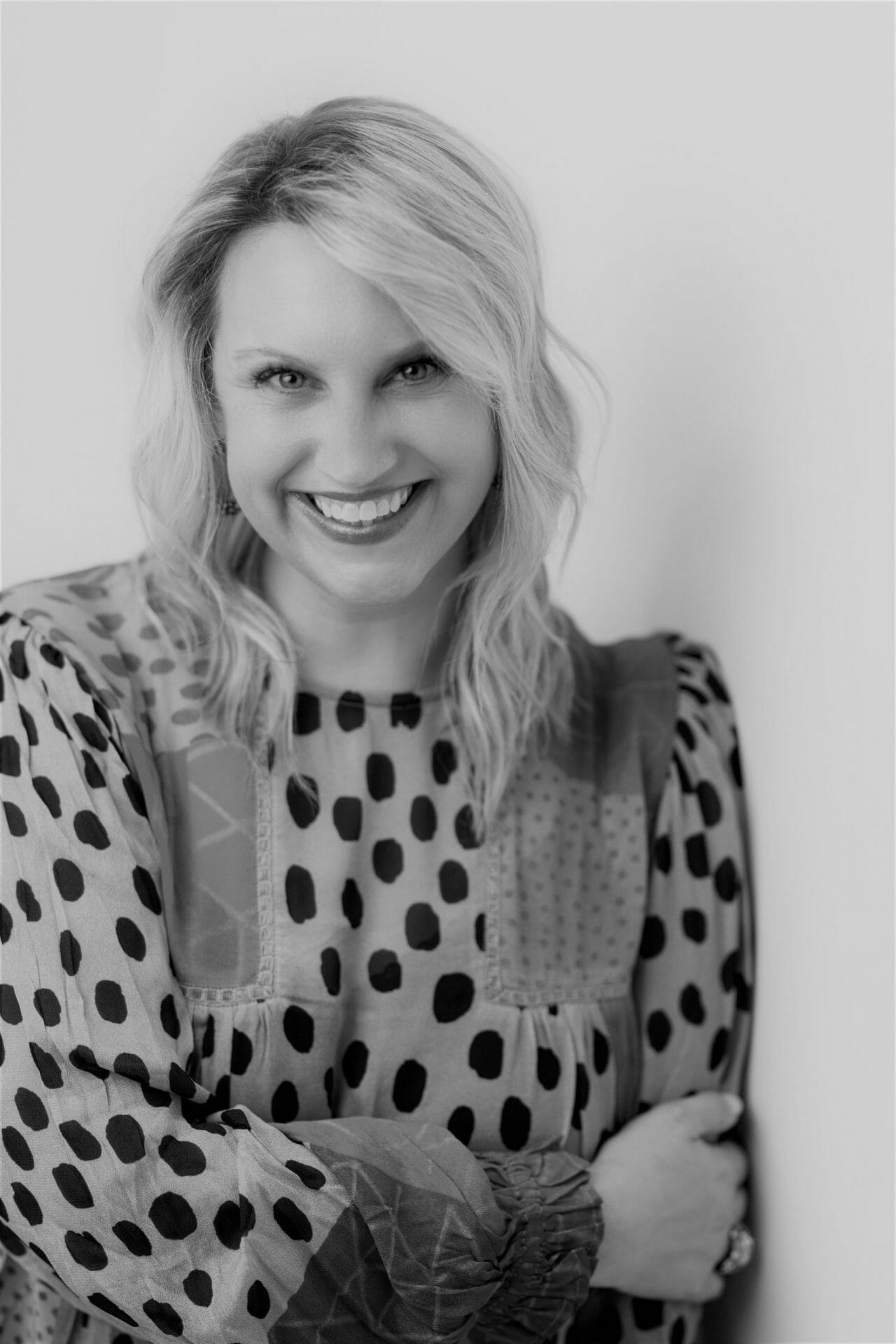 About Hannah Harshman
Hannah Harshman was the founder and original owner of Dance 360 Orlando. While under Hannah's direction, Dance 360 garnered several regional and national accolades including "Orlando's Best Dance Studio", "Orlando's Most Loved Dance Studio", and "National Studio of the Year" (2015-2018). A native of Lexington, KY, Hannah grew up under the direction of Diana Evans Pulliam and also trained at the School for the Creative and Performing Arts. After continuing her education at Point Park University and the University of Kentucky, Hannah began teaching and choreographing professionally. Her students have received numerous overall awards and titles at both the regional and national level. Hannah's students have held titles for Dance Masters of Ohio, Dance Masters of Florida, Dance Masters of America, Kids Artistic Revue, Applause National Talent, Star Systems, Starpower, Rainbow National Talent, Believe National Talent, and Dance Educators of America. She has had former students also travel throughout the country as assistants for both The Pulse and Tremaine dance conventions, perform in national commercials for Disney and Universal, and work in numerous theatre productions across the country as well as on Broadway. Hannah's highly sought after lyrical and contemporary choreography has received multiple national choreography awards throughout the past decade. She has also had the opportunity to work for the Miss America and Miss America's Outstanding Teen Organizations where she has served as a judge, choreographer, and talent consultant. She is currently a member of Dance Masters of Florida where she has held the position of both First and Second Vice President. Hannah has judged for for Kids Artistic Revue, Rainbow National Talent, and Dance Masters of America and she continues to share her love and passion for dance by guest teaching and choreographing throughout the country. Hannah currently resides in Charlotte, NC with her husband (Brian) and three children (Sawyer, Shepherd, and Magnolia).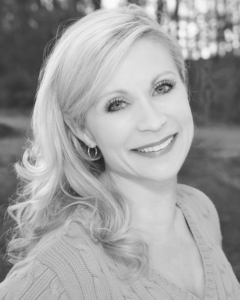 About Michelle (Rogers) Soutier
Michelle is a native of North Carolina and a graduate of UNC Charlotte and has an extensive background in performing arts and education. Michelle has been recognized for outstanding achievements in dance. Michelle is the Past President of Carolina Dance Masters and is a member of Dance Educators of America and Dance Masters of America. Michelle also serves on the advisory board for The Ziegfeld Club, Inc, is on the faculty for the 2018 I.D.E.A. Conference, and is an Executive Administrator for the Dancer Against Cancer Board of Directors.
Michelle is the owner of Miller Street Dance Academy, which is home to more than 2,000 dancers. She has won many state and national awards for choreography and is the teacher of Miss Dance of America 2018, Mr. Dance of America 2017, Petite Miss Dance of America 2016, Teen Mr. and Miss Dance of America 2014, Teen Mr. Dance of America 2011, and Petite Miss Dance of America 2008. She represented the Carolinas as Miss Dance of NC & SC in 1992 at the Miss Dance of America pageant and was Miss Dance Aquarius 1991. Michelle was selected as Director for 2006 through 2010 Teen Miss Dance of America Pageant.
Other honors include being named one of the 2011 Top 50 Influential Area Women by Mecklenburg Times, a 2005 Leading Link Ladies by Charlotte Radio Station 107.9, chosen as the winner of The Business Journal's "40 Under 40″ Business Leaders, and a finalist for the 2006 and 2007 Channel 9 "Nine Who Care" award. Michelle was Miss UNCC 1991 and went on to compete for the title of Miss North Carolina 1991. In 2014, Michelle was one of the producers for the hit off-broadway show, 'Pageant: the Musical,' which was nominated for a 2015 Drama Desk Award.
In addition to teaching dance, Michelle maintains her commitment to community service. In 2015, she was inducted into Make-A-Wish Foundation's 'W.I.S.H. Society' (Women Inspiring Strength and Hope) for her dedication to raising funds to grant the wishes of children battling life-threatening illnesses in the Charlotte area. In 2016, Michelle received the Humanitarian Award from African Christians Fellowship International (ACFI) for her continued support of ACFI's work supporting Liberian orphans. Michelle currently serves as a National Ambassador for Dancers Against Cancer, an organization that provides financial assistance to dancers, dance teachers, and choreographers who have been diagnosed with cancer.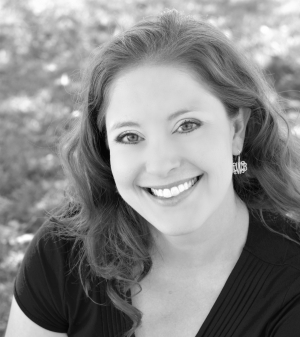 About Alyson Wright
Alyson is a native of North Carolina. She has been teaching for over 20 years and is proud to call Miller Street her home. Alyson loves to work with children of all ages and ability levels, from the youngest beginner to the most advanced teen and everything in between. In addition to years of training in ballet, tap, jazz, acrobatics, musical theater, modern, lyrical, acting, and vocal performance, Alyson is certified to teach through Dance Masters of America and Acrobatic Arts. Alyson works to bring energy and excitement for learning to her classroom and hopes to instill a love of the arts into each and every student.
A Cum Laude graduate of UNC Charlotte with a degree in Marketing, Alyson was inducted into the Order of Omega Honor Society, National Society for Collegiate Scholars, Phi Kappa Phi Honor Society and Golden Key International Honor Society. In addition to scholastic achievements, during her competitive years, Alyson received countless state and national awards including Miss Dance of North Carolina in 2000, placing in the top ten nationally and receiving the highest score for tap a the Dance Masters of America National Convention. Alyson became a member of Carolina Dance Masters and Dance Masters of America in 2002. She served on the state board of directors from 2012-2016 and has served nationally as Co-Director of the Teen Miss Dance of America Pageant 2006 through 2010. Alyson has been recognized regionally and nationally for her choreography. In August of 2019 she was awarded the coveted Industry Dance Award for tap performance for her piece "Consequence of Sound." This piece was selected out of thousands of entries nation wide. In addition to choreographing for her own students, Alyson has worked with students around the country, judging and teaching master classes.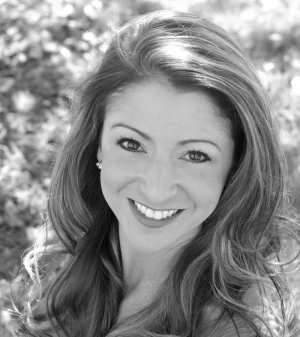 About Amy Santoro
Amy is certified in Dance Teaching from the Hartford Conservatory of Music and Dance in Hartford, CT. She is schooled in all forms of dance including Jazz, Lyrical, Hip-Hop, Modern, Ballet, Pointe, Acrobatics, Contemporary, Rhythm Tap and Broadway Tap.
Through her years of experience teaching up and down the East Coast, Amy has amassed an abundance of various styles of dance and made them her own. She has been dancing since the age of 6 and has been performing and teaching for the last 14 years. She has taught at several institutions of dance education in NY, CT, MA and NC, including a performing arts high school, The Greater Hartford Academy of the Arts. From 2002 to 2007, she has been teaching and studying dance in NY, founding the Competition Team and working as Team Director.
It was there her teaching and choreography has solely won numerous high point, overall and special awards for jazz, tap, lyrical, contemporary and hip-hop routines, including highest overall scoring production at Access Broadway Nationals in Orlando, FL and Grand National Champion at Encore DCS in Charleston, SC. Her choreography has made a name for itself by winning several prestigious awards in all age levels of competitive dance from solos to productions, beginner to advanced. Amy is certified by Dance Masters of America in Jazz and Acrobatics and is a member of the Carolina Dance Masters Chapter 15.
While she enjoys teaching competitive dance, she finds it immensely rewarding to teach toddlers and beginners. Amy feels there is nothing more fulfilling than being a mentor, and instilling the love of dance in a child.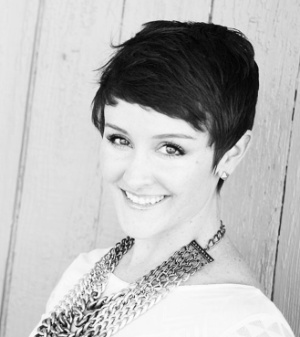 About Jessica O'Keefe
Jessica is a native of Mooresville, NC, and currently resides in Fort Mill, SC. She is a Magna Cum Laude graduate from Appalachian State University with a BA in Dance Studies, as well as a BFA in Graphic Design. There, she was a member of the National Honors Society, Ambassador of the Art Department, and Captain and Coach of the ASU Elite Dance Team.
She trained at Appalachian State University, East Carolina University, Charlotte Ballet (North Carolina Dance Theater), North Carolina School of the Arts, American Dance Festival, The Academy of Dance and Fine Arts, and Dance Davidson. She has also been trained under and danced professionally for Martha Connerton Kinetic Works (2014). Jessica has had the privilege to train under Roger Belman, Karen Deese, Sadie Roberts, Emily Daughtridge, Patty Weeks, Tommi Galaska, Nick Pupillo, and many more.
She was named "Top All American Dancer" through the National Dance Alliance as well as "Top Choreographer." Her performance experience includes: Nick Pupillo in "Dance Chicago 2006" (Chicago, IL), for Roger Belman in the American Dance Festival (Durham, NC), the Hula Bowl 2004 (Maui, HI), the Appalachian Dance Ensemble 2007-2010 (Boone, NC), and Martha Connerton/Kinetic Works in 2014 (Charlotte, NC). Her most recent choreography has been featured in the "North Carolina Dance Festival" as well as "Multiple Exposure" (Raleigh, NC). She has performed many leads rolls such as Cinderella (Cinderella), Dew Drop Fairy (Nutcracker), Waltz of the Flowers (Nutcracker), and Lilac Fairy (Sleeping Beauty).
She began her career at Miller Street Dance Academy in 2010 as an instructor and choreographer for Miller Street's award winning Competition Team. She then transitioned into the roll of Performance Company Director at the Fort Mill location in Baxter Village in 2016, in addition to co-directing the Pre-Professional Program in 2017. In 2018, Jessica accepted the roll of Director for Miller Street's Baxter Village location.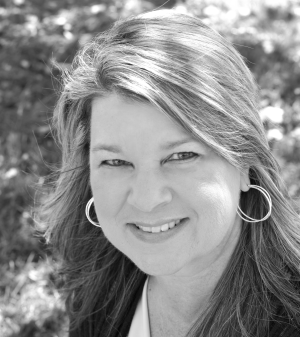 About Gina Smith
Gina has a Bachelor's degree in Business Administration from Montreat College, where she graduated Magna Cum Laude. Gina has been the Office Manager for Miller Street Dance Academy Providence location (and the former Enchanting Dancers) for the past twenty-two years. She is highly involved with the Backpack Meals service society project, which is located on our Service Society page. Gina can be seen at all Miller Street dance competitions, as well as all Miller Street recitals and performances.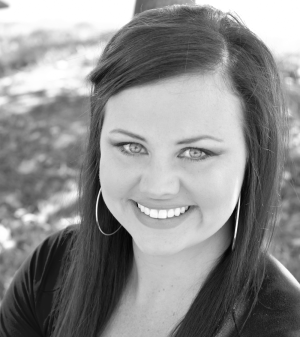 About Shae Tuttle
Shae grew up in Fort Mill, SC where she still resides today with her husband and three children. Shae attended Spartanburg Methodist College where she cheered for the Pioneers, and then transferred to the University of South Carolina. (Go Gamecocks!) Shae was awarded the crown for Miss Greenville Teen USA and went on to place 1st runner up in Miss South Carolina Teen USA. Shae now coaches cheerleading for the Town of Fort Mill. With her love of music and dance, it is only fit that she has now found her home here at Miller Street Dance Academy!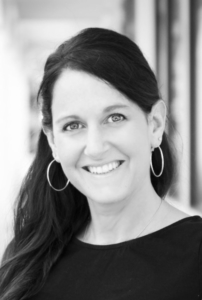 About Cheryl Harmon
Cheryl is a graduate of the University of South Florida with a degree in Business Management. Cheryl worked for AT&T Wireless Services as a Manager in their corporate office in Paramus, NJ before moving to NC in 2004.  Since then, Cheryl has remained in sales and customer service as an Independent Consultant for a virtual call center. Cheryl joined our Miller Street family when her daughter Abby became a student in 2004. 
After many years of Competition Team, Pre-Professional Team, and Miss Dance Conventions, Abby has graduated and Cheryl just couldn't leave Miller Street!  Cheryl has taken on the role of Project Manager and will now be assisting with our back-office procedures, and Miller Street Events and Projects.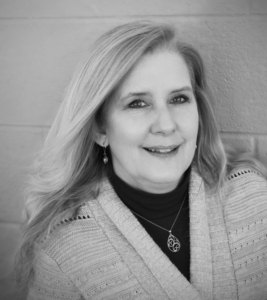 About Laura Glynn
Laura has been a part of Miller Street Dance Academy since it's beginning, over 20 years ago, with her youngest being one of the original 21 students.  Laura was in the corporate world for over 13 years, and then went into the retail world with "The Dance Bag" for 12 years. When not in the office, Laura enjoys travel, mountain biking, and her five grandchildren.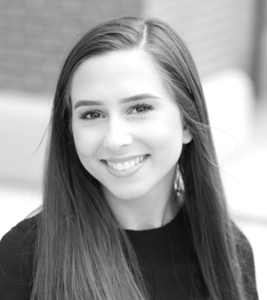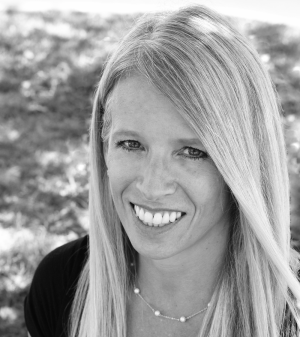 About Cindy Milia
Miss Cindy is originally from Michigan before she moved to Charlotte. In her free time, Miss Cindy loves drinking Starbucks coffee, working out, and spending time with her family.
Cindy is a certified member of Dance Masters of America and Carolina Dance Masters Chapter #15. Cindy is Cecchetti trained up to Level IV in ballet and tap and has taught gymnastics and dance for over fourteen years. Cindy is an attorney with a Master of Law and a BBA, with majors in finance and social science.
Although Miss Cindy has trained in other fields, her goal is that everyone can share an appreciation and love for dance. Miss Cindy's goal is to provide a safe and nurturing environment that encourages self-expression through the movements of dance.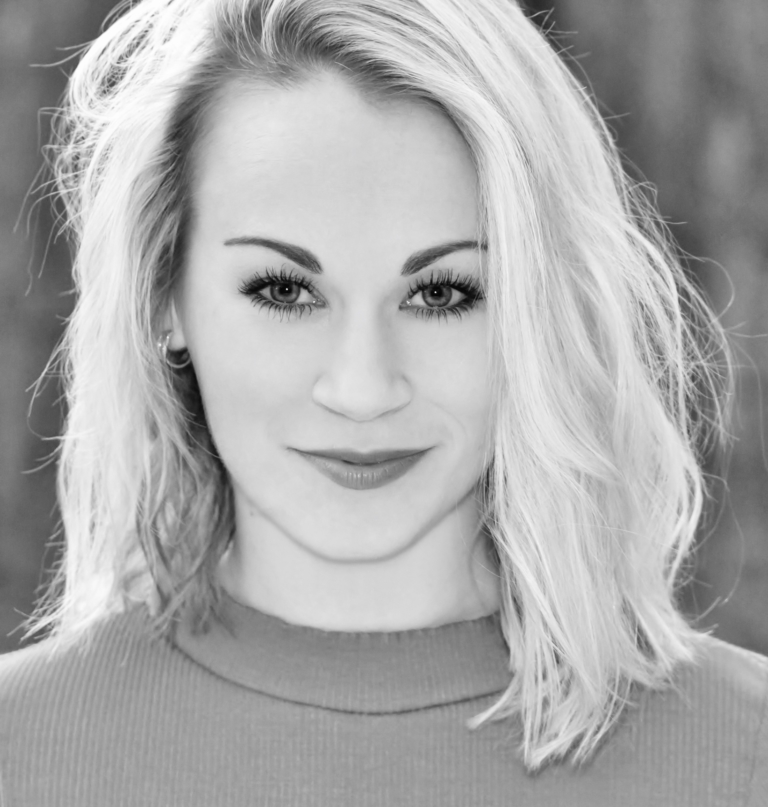 About Randi Lee
Miss Randi is thrilled to be back in the south and teaching at MSDA!
Her dance experience began just one month after turning two, the years of training that followed were nothing short of amazing. She spent many years attending rigorous intensives and conventions such as: 13 consecutive years at Dance Masters of America Nationals, DMA's S.H.I.P – Student Honors Intensive Program & Ballet Intensive, NC Rhythm Tap Festival, and many regional conventions. Miss Randi is well versed in ballet, tap, modern, lyrical, contemporary, classical/commercial/contemporary jazz, hip hop, musical theater, improv and acrobatics. She believes that technique and education in a structured, uplifting and creative environment is very important when training young artists!
Miss Randi is a former MSDA team member – She was a competitive dancer for 15 years and held the title of Miss Dance of North Carolina in 2010 & again in 2012 where she placed in the Top Ten in Anaheim, California. She was also President of Carolina Dance Masters Junior Member organization; she helped write the official bylaws for the Chapter. Miss Randi spent the last six years in New York City furthering her dance education as well as teaching and performing on a regular basis. She was on faculty at both The American Musical and Dramatic Academy (college/conservatory) and Broadway Dance Center's Children and Teens Program! She also spent the last two summers working and training across Europe with World Dance Movement. There she assisted Michele Assaf daily, taught acrobatics for dancers, and adjudicated the international competition. She was able to learn from and work with incredible artists, such as Desmond Richardson, Macia Del Prete, AC Ciulla, Stacey Tookey, Bill Goodson, and so many more. She learned that dance is an incredible bridge between cultures and languages, a way to communicate and collaborate no matter who you are or where you are from. Randi has taught master classes all over the East Coast and spends most weekends judging for Encore DCS and Beyond The Stars!
Miss Randi is a graduate of AMDA, NY. She has since been selected by various choreographers to dance for The House of Blues, Danza Heights Festival, and Daniel Joseph Baker LIVE! Aside from her love for teaching she still enjoys any chance to perform! Her forever favorite hobbies are Juggling and Handwalking!
Miss Randi has officially relocated to Charlotte NC and is so excited to share her love for dance with all of you!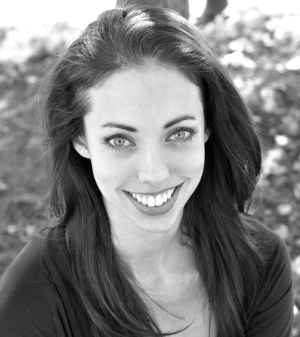 About Janelle Neal
Janelle Neal has been teaching dance for over 10 years. She is classically trained in ballet and has studied at the Central Pennsylvania Youth Ballet, Alfred Ballet Academy, and La Roche College, where she earned her Bachelor of Arts degree in Dance and Psychology. In college, she performed with the Buffalo City Ballet and danced in several ballets including Giselle, Swan Lake, Coppelia, and the Nutcracker, as well as many contemporary ballet pieces.
After moving to Charlotte, Janelle earned her teaching certificate in K-12 Dance Education at UNC Charlotte. Over the past seven years she has been teaching dance in the public school system at South Charlotte Middle School. Currently, Janelle is a stay-at-home mom with her two young sons Connor and Owen. She is excited to be on the staff at Miller Street Dance Academy and looks forward to a great year!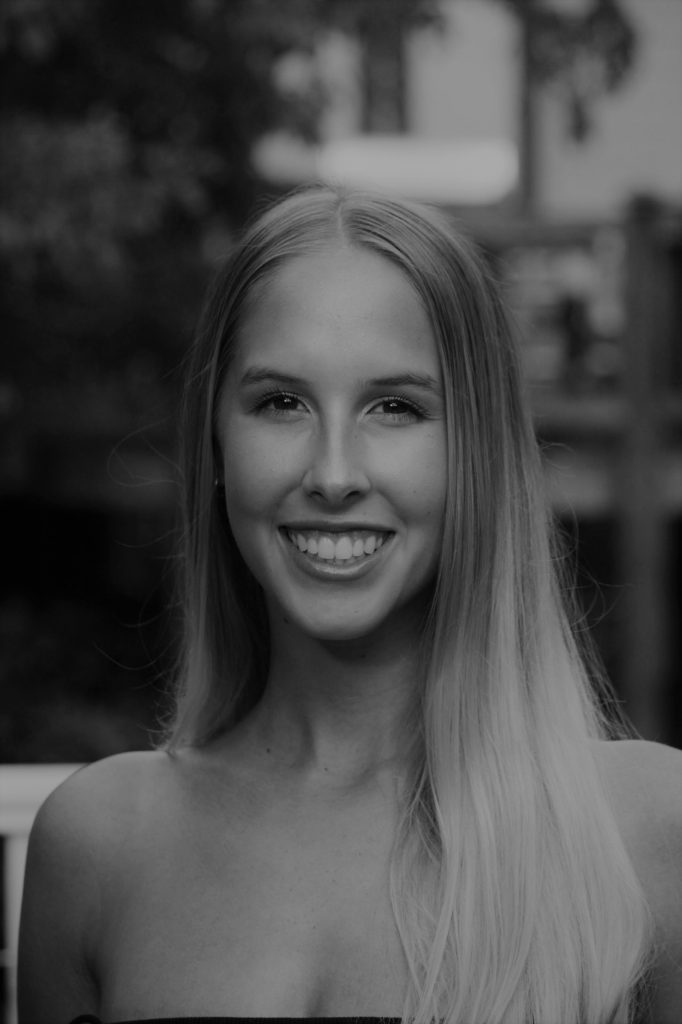 About Mara Goebelbecker
Mara Goebelbecker began her dance training at the age of three at Ann Freeman Dance Academy in Hickory, North Carolina. Throughout her time there she participated in summer programs including SHIP and was an active participant in the Dance Masters of America organization. At the age of Fourteen Mara left Hickory and attended a ballet training program at the University of North Carolina School of the Arts, where she dedicated her high school years to training in all styles of Ballet and Contemporary dance under Dean Susan Jaffee as well as some of the most well known Ballet/Contemporary teachers across the country. Throughout her four years attending UNCSA, Mara also attended many summer intensives including The Rock Ballet, Pittsburgh Ballet Theater, and Governor's School North Carolina. Upon completion of her degree at UNC School of the Arts, Mara continued her dance training at Florida State University and graduated with a Bachelor of Fine Arts degree in Dance in May of 2020.
Mara performed in many choreographic works throughout her time at FSU and also set several pieces while working with other students in the School of Dance. In 2018 her choreography was selected to be performed at the American College Dance Association's southeastern regional conference. She was very thankful to have been chosen to work closely with Ann Carlson and performed Carlson's Flag 2 Redo in 2018. Mara has also participated in a number of MANCC residencies throughout her time at FSU including Beth Gill's 2020 residency. In the summer of 2019 Mara attended American Dance Festival on a leadership scholarship which allowed her to work with amazing artists like Charles Anderson and Kate Jewett. She was also lucky enough to attend San Francisco Conservatory of Dance's last summer intensive in 2018. Mara was a participant in the Arts in NYC program in 2019 in which she interned for Movement Research (MR) as a studio coordinator intern. During her time in New York, Mara performed a work titled "12 minutes" for choreographer Sarah Rose many times throughout NYC and New Jersey as well as performing her own choreography in Brooklyn and along the High Line in Manhattan. Mara is a performer, teacher, and choreographer who has shown her work in many different venues to date. Mara is excited to be joining the Miller Street team and is looking forward to sharing her knowledge and passion for dance with everyone at Miller Street Dance Academy!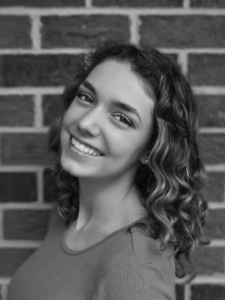 About Scout Shugart
Scout graduated in 2019 as a homeschooled student and Miller Street Dance Academy alumni. She danced for 14 years, 7 as a Miller Street dancer and 4 of those as an original Senior Performance Company member. Scout has been trained by numerous instructors including Jessica O'Keefe, Conor McKenzie, Randi Lee, and Denise Clarke. She attended several dance conventions throughout high school and had the pleasure of taking classes from Alex Wong, Curtis "TRIX" Pearson, Lauren Froderman, and Scott Fowler. The foundation of her training is ballet, but she is also trained in tap, jazz, contemporary, acrobatics, improv, modern, musical theater, and hip hop. Her freshman year she began teaching as an assistant teacher and instantly fell in love with it. She has a love for children and wants to make a difference in their lives through her love of dance.
Scout is attending Winthrop University on a partial academic scholarship and is majoring in graphic design. She hopes to one day have her own freelance graphic design and photography business during and after college. She plans to further her dance education by taking classes at Winthrop and trying out for their dance team next year. Scout is excited to be on staff at Miller Street and share her love of dance with you!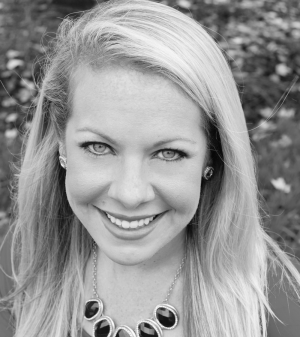 About Nicole Hardy
Miss Nicole began dancing at age 3 and competing at age 8 as one of Miller Street's original 20 students when the studio was first opened as "Enchanting Dancers." Miss Nicole attended Clemson University from 2008 – 2012, where she was a member of the University's dance team, the Clemson Rally Cats. Miss Nicole was lucky enough to be able to dance at each of Clemson's football and basketball games while also traveling to compete with the Rally Cats each April in Daytona, Florida. After graduating Cum Laude with a master's degree in Elementary Education, Miss Nicole now teaches 4th grade at Sharon Elementary School during the day, and enjoys teaching dance at night! Miss Nicole currently resides in Pineville, NC with her husband Tad and their 2-year-old black lab. Miss Nicole loves being able to teach at the studio that shaped her into the woman she is today, and is so happy to be back with her Miller Street family!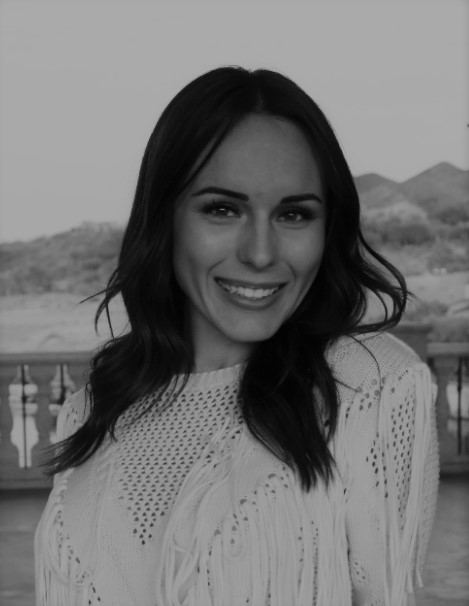 About Sadie Darrah
Sadie is a Las Vegas, Nevada native who is new to the East Coast residing in Lake Wylie, SC. Sadie has been training in multiple styles of dance since the age of four and her background includes seven years of teaching dance and six years of dancewear retail management working with the leading dance brand, Bloch Inc.
Sadie is a graduate of Nevada State College with a Bachelors in Business Management. During the day, she has a career in the Telecommunications/Engineering industry while she teaches dance at night. While growing up in Las Vegas and continuing her education, this is when she became specialized in pointe shoe fittings and dancewear retail while working for Bloch. Sadie has experience in competing in various dance styles as well as performing in the Legends show at the Flamingo Hotel and Casino on the Las Vegas strip.
Sadie's passion for dance enables her to share her excitement, knowledge, and skills with her students. Educating and motivating students to feel confident about their skills and talents as well as creating an inspiring classroom environment is her top priority. Sadie is excited to be a part of Miller Street Dance Academy and looks forward to an amazing season with her students.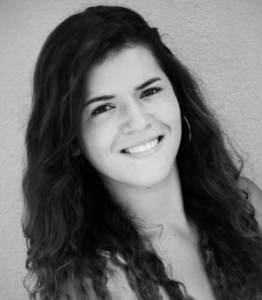 About Ann-Marie Ladnier
Ann-Marie Ladnier began her dance training in 2012 at the age of 13. Two years later, she started taking recreational dance classes at Miller Street Dance Academy and eventually joined their Pre-Professional Program in 2016. While attending Miller Street as a student, she also worked with MSDA summer camps and enjoyed instructing dance as an assistant. Ann-Marie has trained in many styles of dance such as jazz, hip hop, musical theater, acrobatics, ballet, pointe, tap, lyrical, contemporary, and modern.
In May 2016, Ann-Marie graduated from the School of Academics and Ethics. She received an Associates in Arts with a 4.0 GPA from Central Piedmont Community College in May 2017. In May 2020, she graduated summa cum laude from the University of North Carolina at Charlotte with a Bachelor of Science in Business Administration.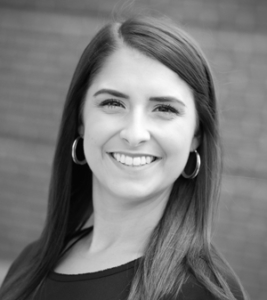 About Kayla Goebelbecker
Kayla began dancing at the age of four under the direction of Ann Freeman at Ann Freeman Dance Academy in Hickory, North Carolina. During this time she attended many summer intensives and programs around the country including Dance Masters of America Nationals, Ballet Intensives, and SHIP. Her training later continued in New York City after being accepted into the Joffrey Ballet School's Jazz and Contemporary Trainee Program in 2010. She continued and completed her high school academic education online during her junior and senior year through the North Carolina Virtual Public School while training in dance at the Joffrey Ballet School. Throughout her training at the local studio as well as the Joffrey Ballet School, she has studied many forms of dance including ballet, jazz, modern, contemporary, tap, improvisation, and composition. She has worked within the dance world with different studios, dance competitions including Encore DCS and DTI, and one of the largest modern dance festivals in the world, the American Dance Festival. Through these work experiences, Kayla has gained knowledge and an appreciation of many different disciplines within the dance field.
Kayla is a graduate from the University of South Carolina with her Bachelor of Arts degree in Dance Education under the direction of Susan Anderson and Dr. Stephanie Milling. She has participated in performances with the University of South Carolina Dance Company in works by Stephanie Wilkins, Clay Taliaferro (reconstructed by Dr. Stephanie Milling), and student works. Throughout her time at the University of South Carolina, Kayla became a member and held leadership positions in organizations around campus including Phi Mu Fraternity, USC Dance Marathon, and National Dance Education Organization. She graduated in May 2016 and holds K-12 Dance Certification in South Carolina. After graduation Kayla taught dance at both Southwood Academy of the Arts in Anderson, SC as well as Busbee Creative Arts Academy in Columbia, SC. Kayla is excited to continue sharing her love and passion for dance as a member of the Miller Street team!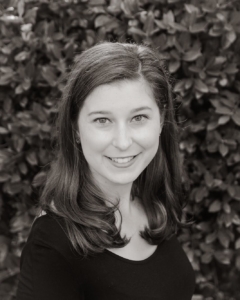 About Meghan Chaney
Meghan is from Winston-Salem, NC and started dancing at the age of 3 at In Motion Dance Center. She danced at the same studio all the way through her senior year of high school and then went on to dance throughout college with a couple of different companies. Meghan started dancing competitively in the 5th grade and won many top awards with her team. Growing up, Meghan had the opportunity to take master classes and learn choreography from many amazing guest choreographers and had the opportunity to perform up and down the east coast at college football games, festivals and even at Walt Disney World.
Meghan graduated with honors from UNC Chapel Hill with a Bachelor of Science in Psychology and Dramatic Arts. After college, she taught dance at her hometown studio for several years before moving to Charlotte.
Meghan enjoys teaching all styles of dance to all ages of students. She is excited to be a part of the Miller Street family, and she cannot wait to share her passion for dance with all of her students.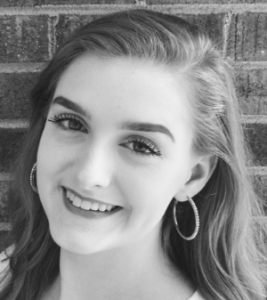 About Rebekah Hepp
Rebekah began dancing at the age of three from the instruction of Laura Smith. From there she transitioned to classical ballet and pointe training at York County Ballet. While at York County Ballet she became a member of the company where she had various roles in performances such as The Nutcracker, Sleeping Beauty, and Alice in Wonderland, just to name a few. Rebekah also had the opportunity to participate in the STARTS program at Winthrop University for two summers. Rebekah was accepted into The Joffrey Dance Program and The University of South Carolina Dance Program where she learned from many talented artistic directors and choreographers. Rebekah also took multiple master classes with Ballet Companies such as Charlotte Ballet and The University of North Carolina School of the Arts. She has spent the last two years dancing at Miller Street where she has grown as a dancer and began assisting the instructors. Rebekah graduated with highest honors and she is currently working towards her Early Childhood Education Degree. She is thrilled to be working at Miller Street to share her love of dance with the talented dancers.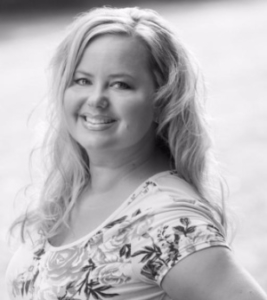 About Annette Marlow
Annette is a Rock Hill, SC native, and has performed as a professional singer for 15 years. She worked with Opryland Productions, based in Nashville, TN, performing in various shows including Fiesta Texas in San Antonio, TX; Alabama Theatre in Myrtle Beach; on a cruise ship with Celebrity Cruises; Country Tonite Theatre in Pigeon Forge, and finally performing in a Jazz Show on board the General Jackson Riverboat in Nashville, TN. She performed on tour with Brenda Lee and was in a Toby Keith music video.
She signed with a record company in Nashville, in 2002 and recorded her first country solo album and a year later she recorded a gospel album.
After getting married to her childhood boyfriend, a Rock Hill native – James Marlow, and having three children, they decided to move from Nashville back to the Carolinas to be close to family.
Annette is happy to be part of the Miller Street family and is looking forward to working with all of the talented kids here.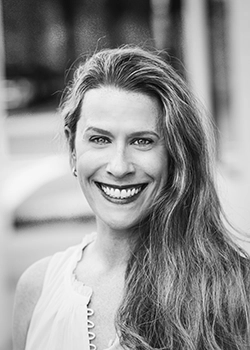 About Meghan O'Planick
Meghan graduated with her Bachelor of Arts degree in Dance from The University of Akron in Ohio. While attending The University of Akron, Meghan had the opportunity to learn under the instruction of many talented dancers and choreographers. While attending college, she was also able to enhance her appreciation and understanding of dance.
Meghan has been teaching dance for twelve years. Meghan is honored to be a part of her students' success and enjoys being a positive role model. Some highlights in her career include being a Certified Member in ballet and acrobatics of the prestigious Dance Masters of America Southern Council Chapter, performing with The University of Akron Dance Company Touring Ensemble, performing original choreography from "A Chorus Line" in college. In 2003, she performed in The Macy's Thanksgiving Day parade. For five years Meghan performed in the Moscow Ballet "Great Russian Nutcracker".
Meghan gets the most fulfillment out of teaching when her students find dance fun and rewarding. Meghan currently resides in Cornelius, North Carolina with her husband Mike and daughter Adelyn.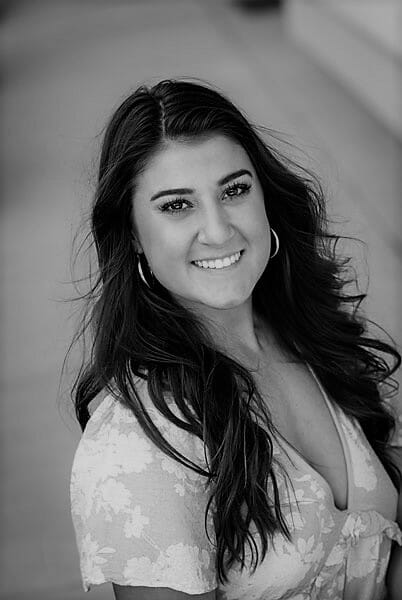 About Mary Katherine Cestrone
Mary Katherine Cestrone began dancing at the age of two and continued her training under the accredited and prestigious studio, Miller Street Dance Academy. She dedicated her focus on many genres, including jazz, lyrical/contemporary, tap, ballet, acrobatics, modern, hip hop, broadway heels, and musical theater.
At the young age of four, Mary Katherine became one of the first to join the competition team under the age of 8 and was part of the very first petite competitive at Miller Street Dance Academy. She competed for fourteen years and won numerous titles – including Grand National Champion, First Overall Soloist, and Miss Teen Platinum to name a few. She also invited to attend the Industry Dance Awards in LA where her and her teammates got to perform.
Mary Katherine graduated from the University of Western Carolina with a bachelor's degree in Innovation Leadership and Entrepreneurship. With her strong passion for dance, she decided to rejoin the dance community she loves so dearly by joining the teaching staff at Miller Street Dance Academy. She enjoys working with children of all ages and finds watching her students enjoy the art of dance, having fun, and excelling extremely rewarding and fulfilling.
In Mary Katherine's free time from the dance studio, her favorite hobbies include hanging out with friends and shopping!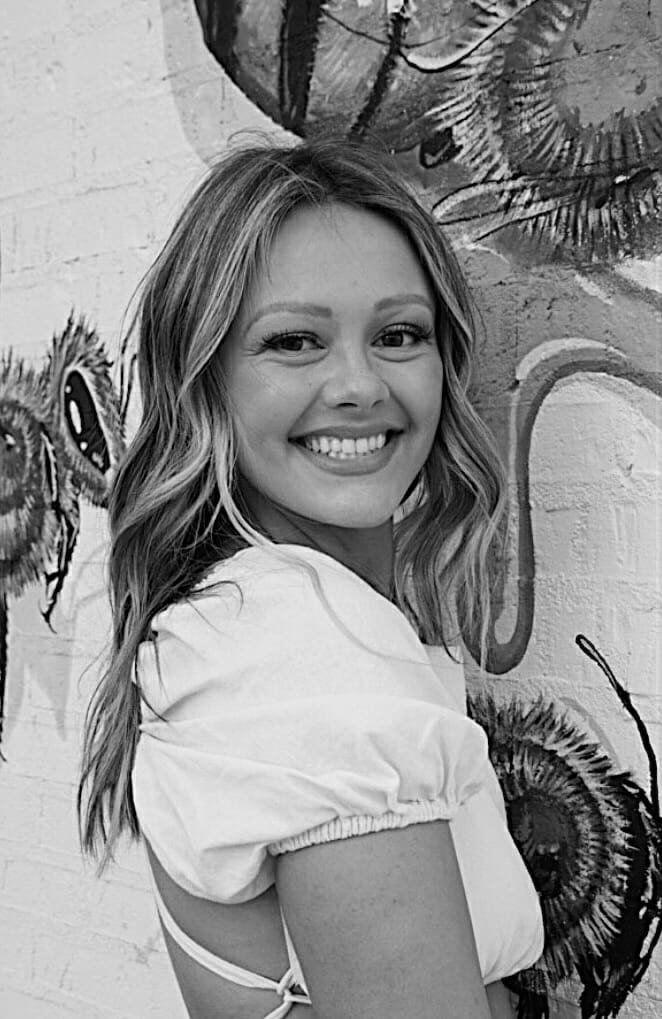 About Brooke Hurtado
Brooke began dancing at the age of three in San Diego, California where she was born and raised. She started with a love for Acro/Tumbling and soon that grew into a passion for many styles of dance. She has been trained in Acro, Jazz, Ballet, Cheer Dance/Pom, Contemporary/Modern, Musical Theater, Tap, and Hip Hop. Brooke started competing at 11 years old and performed her first solo at the age of 14. She achieved several national titles on dance teams, has received two NDA American Dancer Awards, was invited to train with the Rockettes, was president of her High School Dance Productions team, and much more.
Brooke is currently studying Child and Adolescent Development and is working toward her Elementary Education Degree. She has taught dance for a total of four years and loves working with all ages and levels of dancers. Brooke strives to bring out the best in her students giving them much opportunity to shine and grow. She promotes a positive, respectful, fun, and upbeat environment while teaching children what she loves to do most. As she recently moved to Charlotte, North Carolina, Brooke is very excited to share her knowledge, teach, and grow at Miller Street Dance Academy.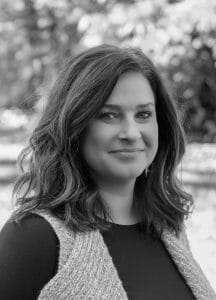 About Amber Smith
From an early age, Amber started her training with Miller Street Dance Academy as one of Miss Michelle's original students. In addition to taking classes and competing with the team, Amber also taught classes and assisted in the office. After graduating, Amber went on to dance professionally for the Charlotte Checkers Checkmates for several years. Amber remains a part of the dance community as a judge and tabulator for regional and national competitions and instructor for master classes up and down the east coast.
Amber can be found helping out in the office, assisting at studio events, building a following on our social media platforms, and designing ads for multiple publications in our community.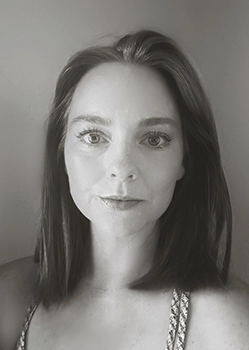 About Alexandra Kunis
Alexandra has enjoyed a remarkable career as a dancer, having graced the stages of Los Angeles Ballet for eight seasons and the New Chamber Ballet for two seasons. She had the privilege of performing leading roles in renowned works such as George Balanchine's Jewels, Concerto Barocco, and Serenade, as well as classic productions like Giselle and La Sylphide.
Alexandra's formative years were spent at the School of American Ballet, where she trained under the esteemed guidance of dance luminaries such as Kay Mazzo, Suki Schorer, and Susan Pilarre, developing her skills and laying the foundation for her dance artistry.
Driven by a passion for teaching, Alexandra has dedicated a significant portion of her career to sharing her expertise and nurturing young talents. She held the esteemed role of Director of the Children's Division at Los Angeles Ballet, playing a pivotal role in shaping and inspiring the next generation of dancers.
In addition to her work on stage and in the studio, Alexandra made impactful contributions to the film industry. She served as trainer, coach, and on-set technique interpreter for the critically acclaimed film Black Swan, and also lent her choreographic expertise as a consultant for the feature film Oz: The Great and Powerful.
Academically, Alexandra graduated Summa Cum Laude from St. Mary's College with a Bachelor's degree in Performing Arts.
In the year 2020, Alexandra moved from the vibrant city of Los Angeles to the enchanting landscapes of Charlotte, accompanied by her husband and three children. She embarks upon this new chapter eagerly embracing the opportunities that lie ahead while remaining steadfast in her commitment to enriching the dance community with her profound expertise.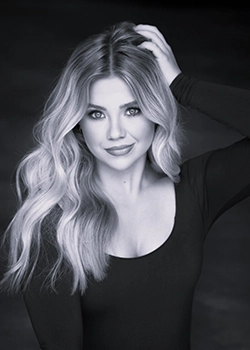 About Julee Mae Anderson
Julee Mae graduated from the University of Tennessee with a double major in business management with a collateral in marketing and a minor in public speaking, and recreation and sports management with a concentration in youth development. During her time in Tennessee, she continued to dance as she worked as a studio instructor and marketing director. There she grew her passion for choreographing competition pieces for all ages. Julee Mae has spent the last eight years working in youth leadership/ counseling where she enjoys helping children and teens find their authentic passion and voice. She is currently a graduate student studying for her master's in Clinical Mental Health Therapy concentrating her studies in trauma and eating disorders within youth athletics. She hopes to continue her studies after graduation for a medical degree in psychiatry.
During her adolescence, she spent fourteen years dancing for Miller Street where she competed in jazz, lyrical, contemporary, tap, ballet, acrobatics, modern, hip hop, Broadway heels, and musical theater until she graduated from Ardrey Kell in 2017. Some of her best memories are spent learning and performing with the Miller Street team. Julee Mae is excited to be back in Charlotte working at Miller Street which she considers it to be a home away from home.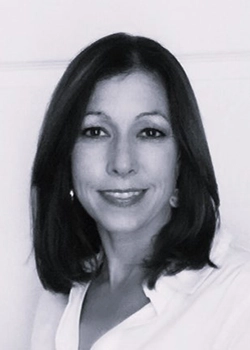 About Judy Thompson
Judy Thompson was the creative director and owner of The Dance Academy of Colchester, in the state of Connecticut, where she was born and raised. As a child, she studied dance under the tutelage of Lynn Grossi at her academy based in Vernon, CT. She was later accepted into the Vaganova Classical Ballet Pedagogy certification program at The Hartford Ballet where she studied under ballet master Enid Lynn and Martha Graham master, Peggy Lyman. She went on to receive a Bachelor of Arts in English with a minor in dance from the University of Connecticut. Miss Judy has danced in various productions including, "A Midsummer Night's Dream," "The Nutcracker," and "A Chorus Line." In her role as artistic director, she has also choreographed countless dance pieces in many dance genres, including ballet, jazz, modern, lyrical, and contemporary. She has been recognized by the city of Hartford, CT for helping to bring ballet to the Hartford Public School System. She is also an experienced Pilates instructor and loves to teach ballet-fitness to adults. She is currently studying for her certification in Energy Healing Modalities, Mindfulness, and Meditation.
In 2018, she moved to the Raleigh, NC area with her two daughters, Nicolette and Quinn. In Raleigh, she began working with special education students in the Wake County Public School System and found it to be one of the most rewarding and inspiring experiences of her life. In July 2023, she moved to the beautiful city of Charlotte and is excited to be teaching at Miller Street Dance Academy!