Daycare Dance at Providence Prep

This will be a fun-filled year with loads of new dance steps and exercise! This webpage is a guide to help parents and students with all the information you will need to help your dancer succeed and grow in our program. If you have any questions or concerns, please don't hesitate to ask. We look forward to teaching your dancer and getting to know them this year!
– Miller Street Staff
DAYCARE DANCE REGISTRATION!
Registration for our 2020-2021 Daycare Dance program at Providence Prep Now Available!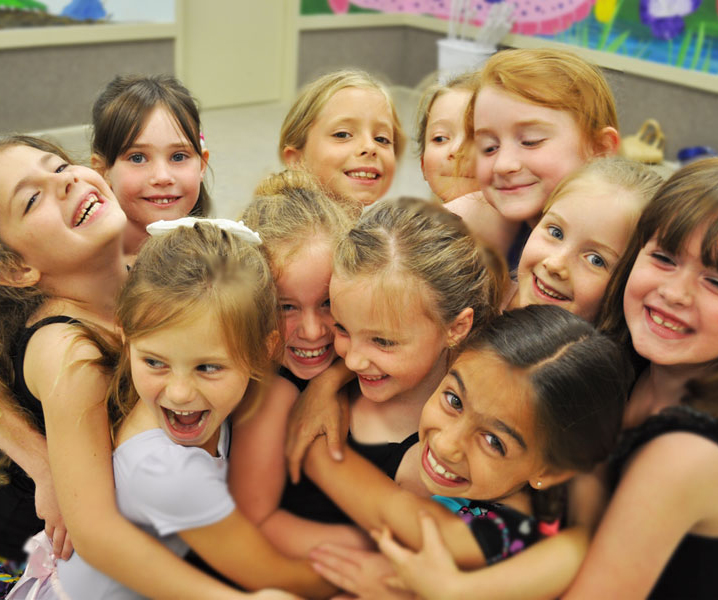 What and where is Daycare Dance?
"Daycare Dance" is our off-site dance program that brings the Miller Street dance experience to you at your Preschool!
Student Dress Code
Students must wear a leotard and tights. The leotard and tights may be any color. Students will need to have caramel tap shoes and pink ballet shoes for class. Bare feet for tumbling. If taking both the Tumbing & Combo class they will need transition tights.
When do classes start?
Classes for the 2020-21 season will begin August 18th, 2020!
Class Description
45 minute class for Providence Prep students once per week that will teach the fundamentals of tap and ballet, or tumbling.
Is the Recital required?
Yes, the recital is required. Please see the 'Recital FAQ' section below for more information regarding recital,times and location.
Tuition & Other Fees
Registration Fee: $50 per dancer/Max $100 per family due at time of registration
Tuition: $71 month for a weekly  Combo class.  $65 for a weekly Tumbling class.  $81 for both Combo & Tumbling classes.  Payment due by the 1st of each month, no later than the 10th, online through the customer portal.  Those on auto draft will be drafted between the 1st and the 5th of the month.  After the 10th of the month, a $25 late fee will be charged and enforced on all accounts past due.
Costumes: (Female Dancers only) $101.41 per dancer (Due October 1st, 2019). Costume amount includes costume, tights and tax.
Recital Fee: $55 for 1st student + $20 each additional sibling (Due February 1st, 2020). We do not sell tickets to attend the recital, therefore the recital fee assists us in providing an excellent facility.
Important Dates
For 2020-2021:
Aug 18:  Classes begin
Oct 1:  Recital Costume fees are due
Nov 25-28: Thanksgiving break
Dec 20,2020-Jan 3 2021:  Closed for Holiday Break
Jan 4:  Classes resume from Holiday Break
Jan 9:  Last day for new students to register for classes
Feb 1:  Recital fees are due
April 5-10:  Closed for Spring Break
Recitals TBA 
Make-Up Missed Classes
If a class is missed, your dancer is able to make up their class at our Providence Studio location. Call the Providence office at (704) 889-TOES (8637), for assistance in finding an appropriate class day/time. Classes that are available for make up are Combo or Tumbling.
When & Where
Date: The Dance Daycare Program will be performing in our annual Miller Street recital. Rehearsal and Recital TBA.
Where: The River Place- 1420 Convention Drive Ft. Mill, SC 29715 
When do we receive our costume?
Dancers will receive their costume during our Spring Parent Observation Week. This is a great opportunity to see your dancer in their costume for the first time! Don't forget to bring your camera! Accounts must be up-to-date and in good standing prior to receiving your dancer's costume.
How long are the Recital performances?
Each performance will be 1.5-2 hrs.
Will my dancer get to sit in the audience once her/his dance is finished?
For general safety reasons, we insist that all performers remain backstage during both the dress rehearsal and recital performances. We have plenty of staff backstage to keep your dancers entertained while they wait for their dance.
Does my dancer have to wear makeup to dress rehearsal/recital?
Your dancer does not have to wear makeup to dress rehearsal. We do recommend some makeup for the recital so the stage lighting does not make dancers appear "washed out."
Will there be someone taking pictures of my dancer during the rehearsal and recital?
We do not hire a professional photographer to take pictures during the rehearsals and recitals. You are welcome to take pictures of your dancers from your seat only. However, flash photography is not permitted during the performances. No video-taping is permitted during the recitals. Video-taping is permitted during rehearsals only.
Will there be a DVD to purchase?
Yes. Order forms will be included in the packet you will receive during Spring Parent Observation Week.
Does my dancer get a trophy?
Yes! All dancers that participate in recital receive a trophy! Trophies will be passed out as the dancer is leaving recital. Limit one trophy per dancer.
Are there refunds for the costume?
After November 1, costumes are non-refundable and non-transferable. A student that withdraws from a class after purchasing a costume may pick up the costume between June 15th and June 26th 2020. Costumes not picked up by June 22nd will be donated.